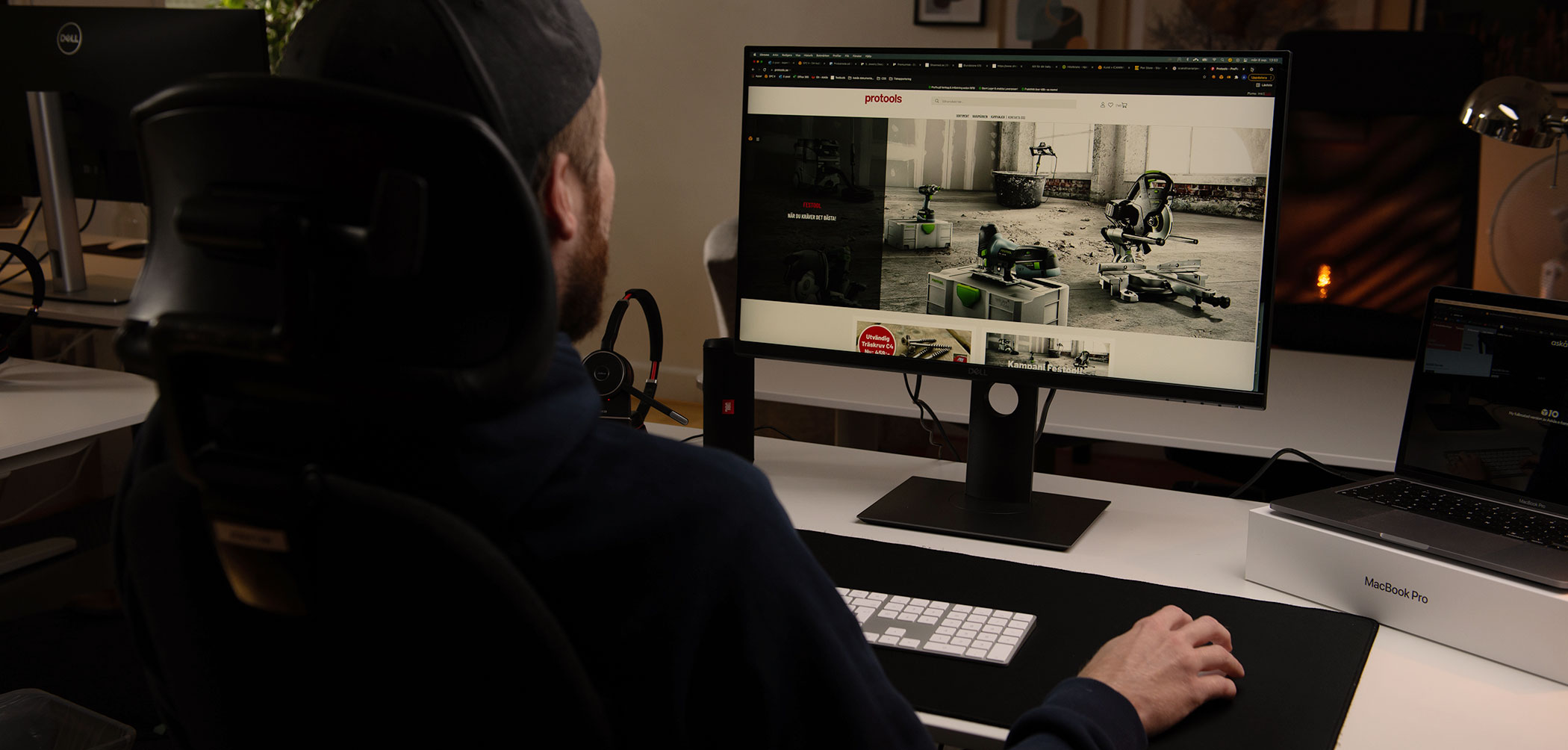 Better conversion with Askås
 Askås 11 is the latest version of our e-commerce platform. Developed and designed with e-retailers and end consumers in equally sharp focus. Packed with features, stability and integrations to relevant partners.
5 billion SEK
in merchant revenue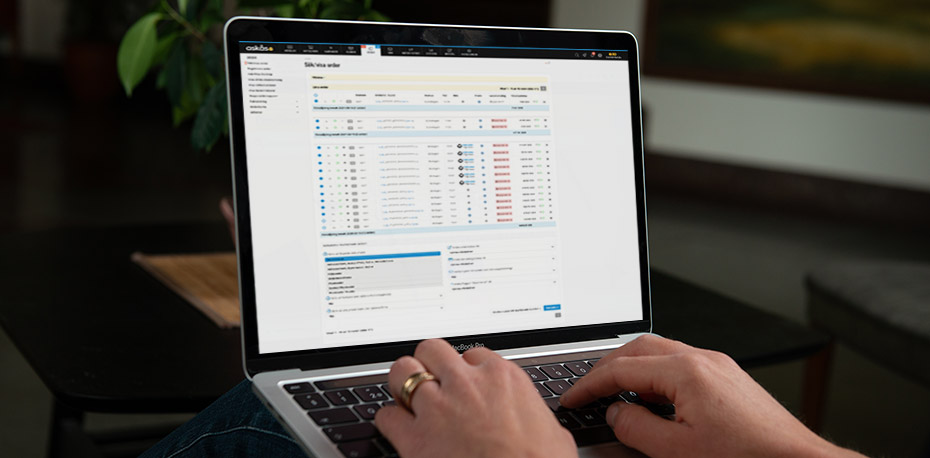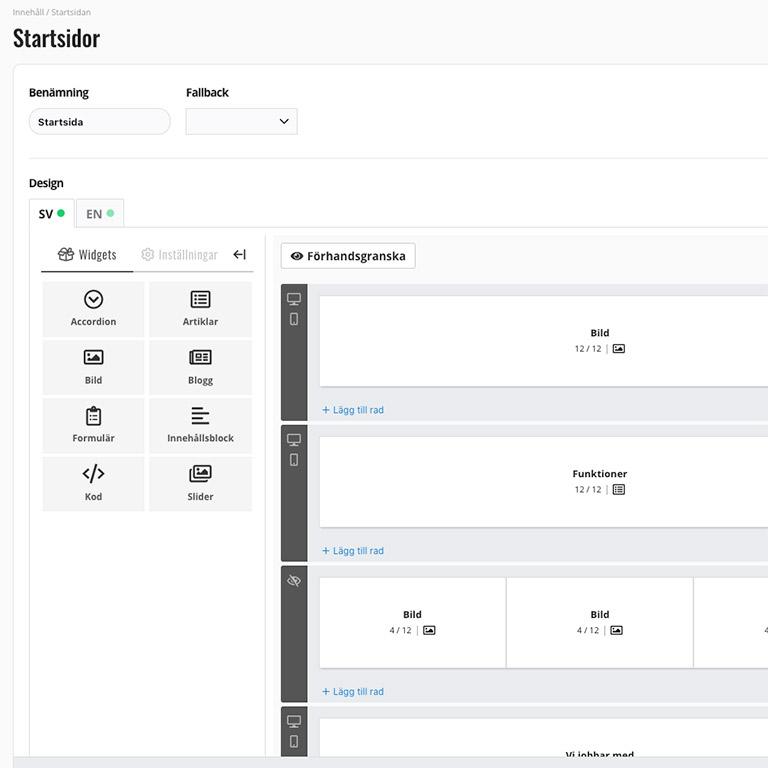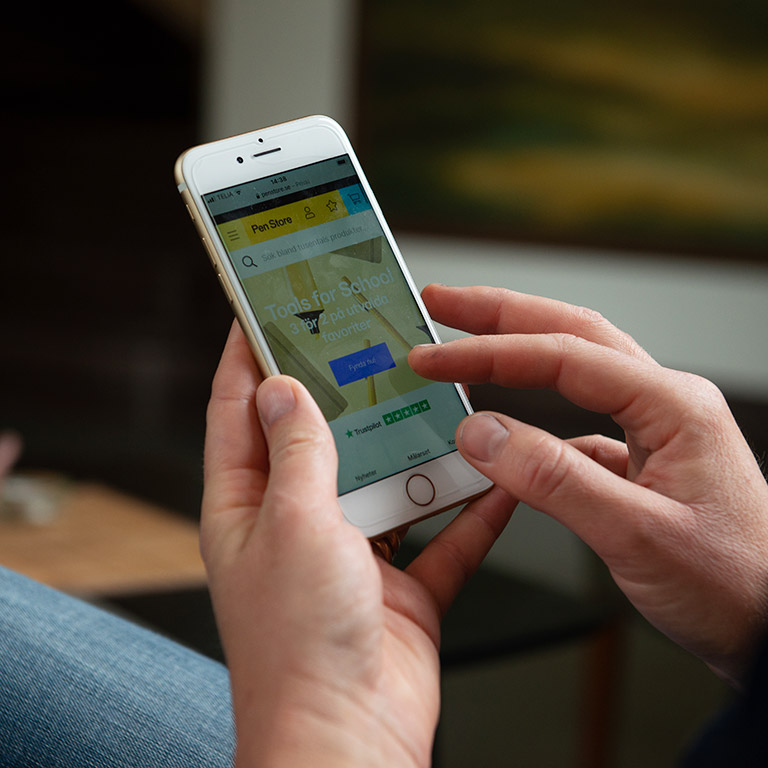 Which version fits your needs?
Our e-commerce platform is used by several of Sweden's leading e-retailers such as CAIA Cosmetics, Teknikproffset, Care of Carl and Proteinbolaget. At the same time the platform is affordable and versatile enough to suit newly started e-commerce companies. With Askås you can make your visions come true, regardless of starting point or line of business.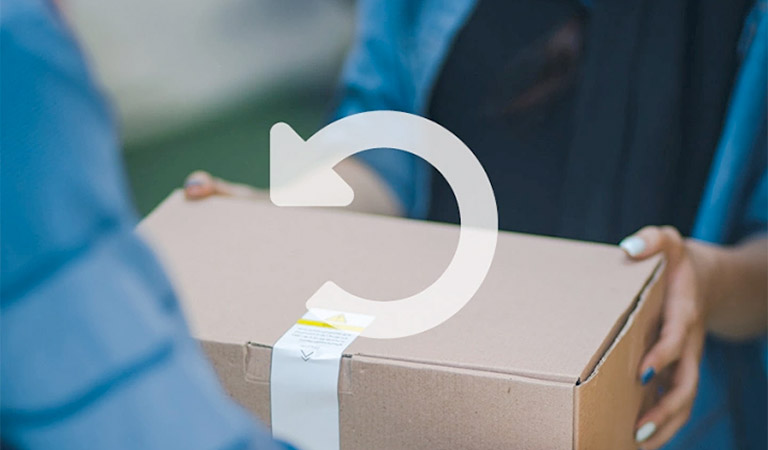 NEW FEATURE
Take control over your returns
Askås RMS is an automated return management module that saves time and money.
More about RMS
NEW FEATURE
Powerful search at the right price
Askås Enterprise Search is a fully-fledged search function that guides your customers right.
More about Enterprise Search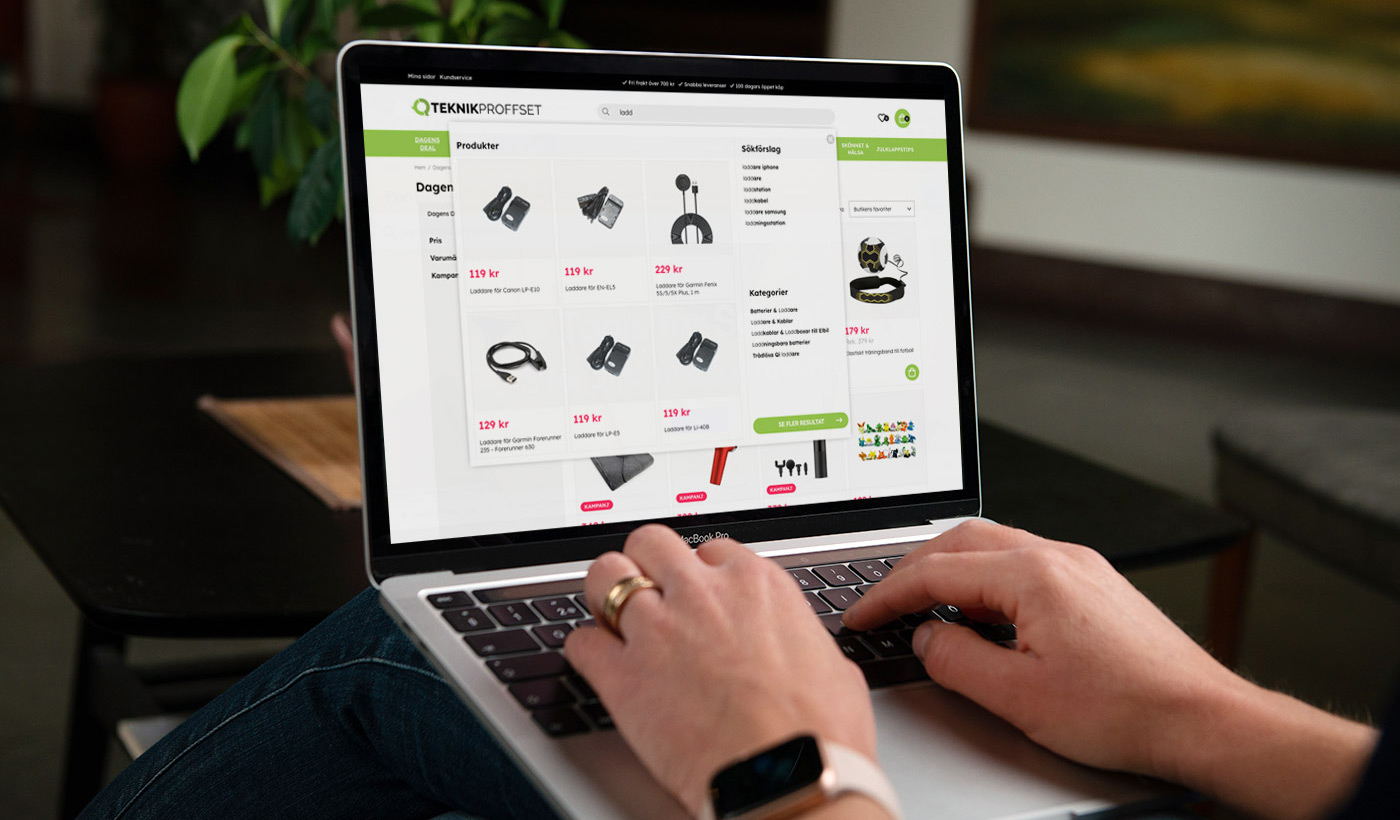 Askås Enterprise – converting speed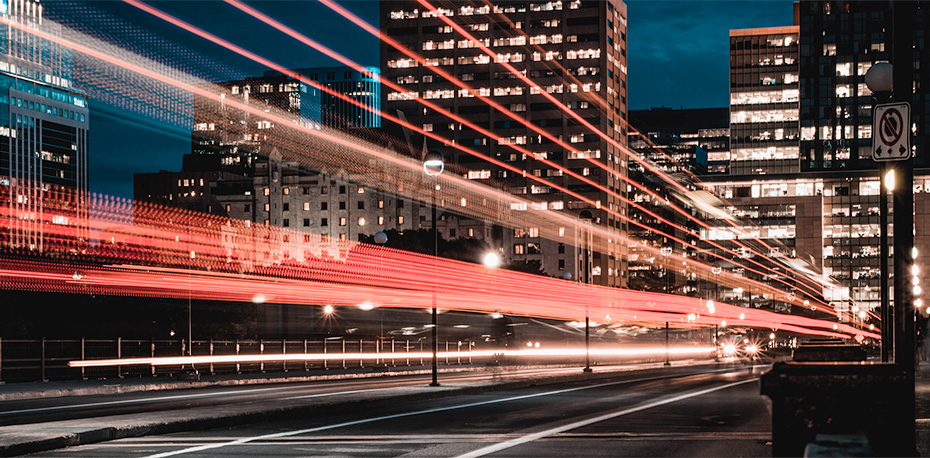 PERFORMANCE. Enterprise comes with Askås Product Engine – our own technology that provides lightning-fast product listing and filtering.
ENTERPRISE SEARCH. High-end and competitive search features with search statistics, dynamic filtering, synonyms, spell-checks, redirects and much more.
STABILITY. Flexible server setups with possible redundancy, scalability and market-leading reliability.
Versatile e-commerce
Regardless of line of business and where you're at on your e-commerce journey, we can meet your needs. We provide solutions to handle products, order flow, customers and other parts in the e-commerce chain. Askås 11 also has a user-friendly, intuitive and flexible interface.  

Our platform is packed with features that give you the opportunity to work smart and efficiently. Take control of design, customer communication, campaigns and everything else that's needed for successful e-commerce.
Are you talking to me?
Successful e-commerce today requires good connections with a variety of external partners and systems. We work with all the major payment providers and offer connections to a number of external sales and marketing channels. We also have extensive experience of creating integrations with leading systems for ERP and logistics.
Feel free to contact us and we will help you create an optimized concept for efficient and successful e-commerce.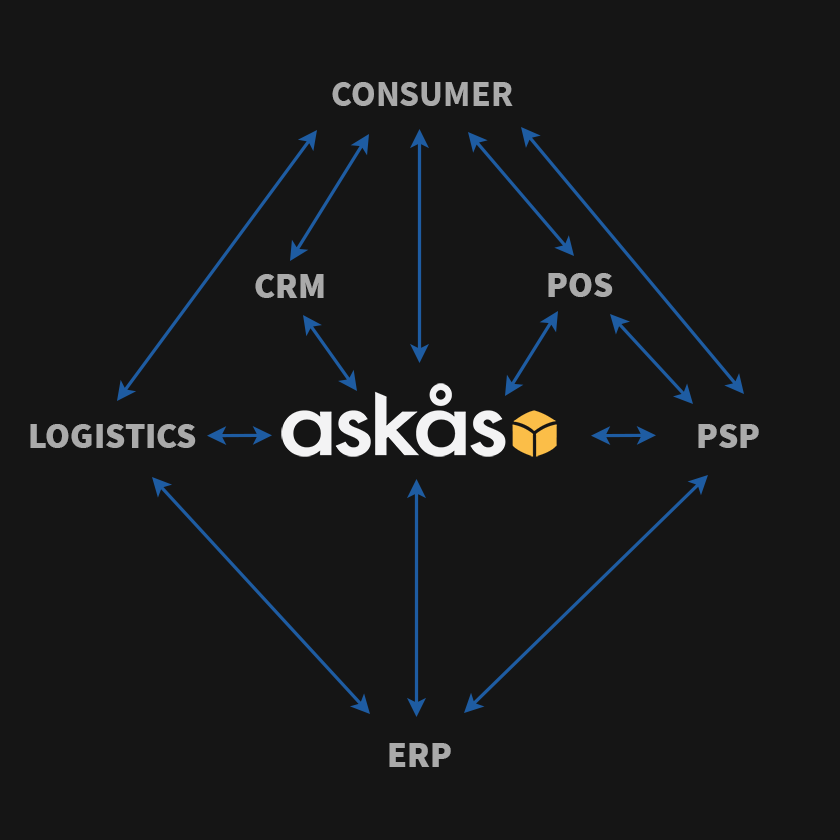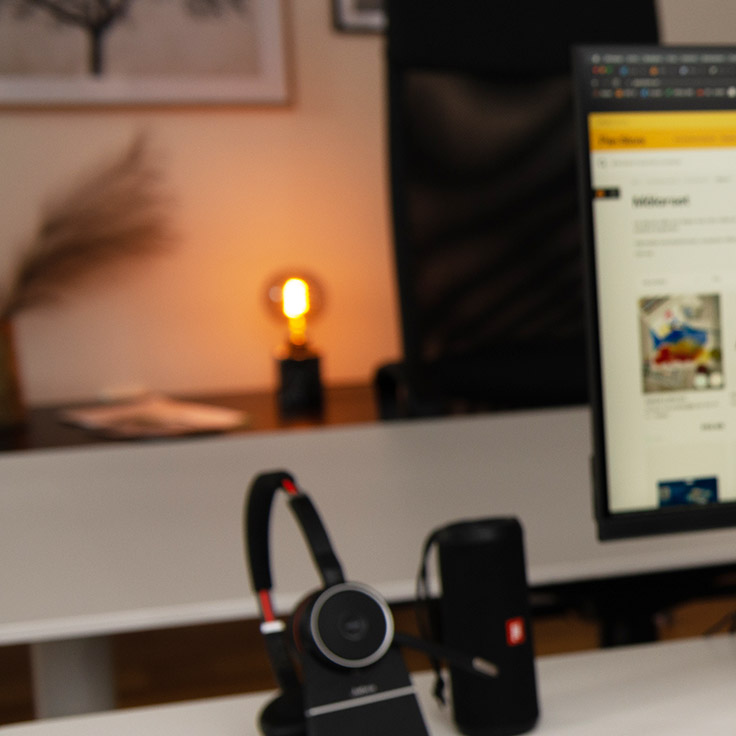 FREE UPDATES. No unpleasant surprises when new versions arrive. Version updates are generally free of charge for our customers.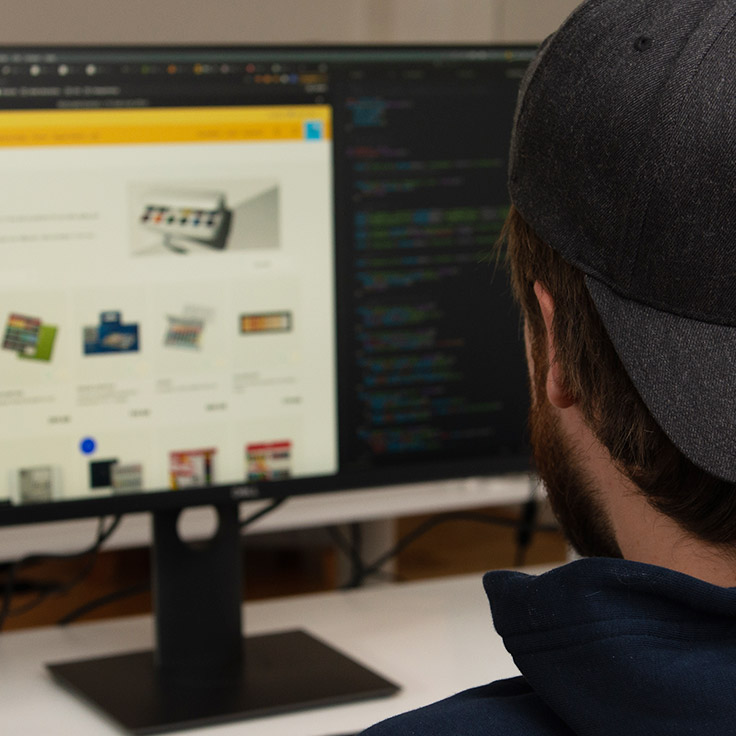 EDUCATION AND SUPPORT. A given ingredience is our educational concept. Our various educations are adapted just for you and your needs.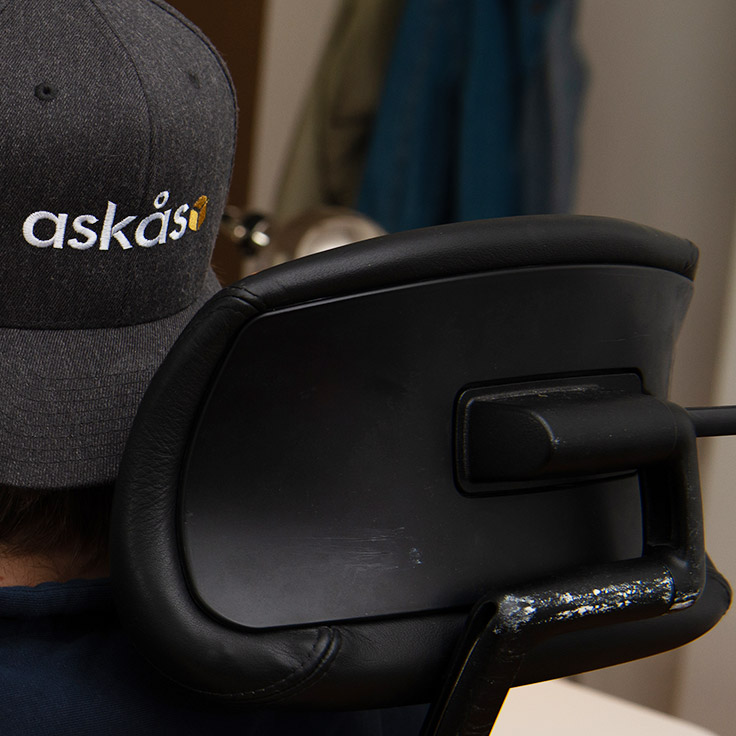 RELIABLE E-COMMERCE. Free support during office hours and the opportunity for SLA. We make sure to always be at the forefront when it comes to stability.
Made in Värmland
DOWN TO EARTH AND SUCCESSFUL. We currently have 65 committed employees - developers, designers, project managers and e-commerce consultants. All based at our offices in Värmland – midway between Stockholm, Gothenburg and Oslo.  

Our identity and location in Värmland is something we at Askås are proud of. A down to earth, strategic and methodical approach are given ingredients in our recipe for success.  

Do you want to experience Askås e-commerce platform? Do not hesitate, contact us today.