Cultural history meets E-commerce
Caring for and preserving cemeteries and the physical environments is part of the mission of Swedish pastorates and cemetery administrations. Highlighting all the life stories that are buried in the cemeteries is another historically valuable deed. Askås 'system for e-commerce has now been adapted so that pastorates can present cemeteries, grave sites, stories and images online in a smooth and modern way.

I'm interested and want to know more
Säffle is the first cemetery administration in Sweden to start using the system. In recent years, several study circles around the municipality have worked on inventorying the cemeteries and grave sites and have produced and written down interesting life stories.

See more at Kyrkogårdsvandring.se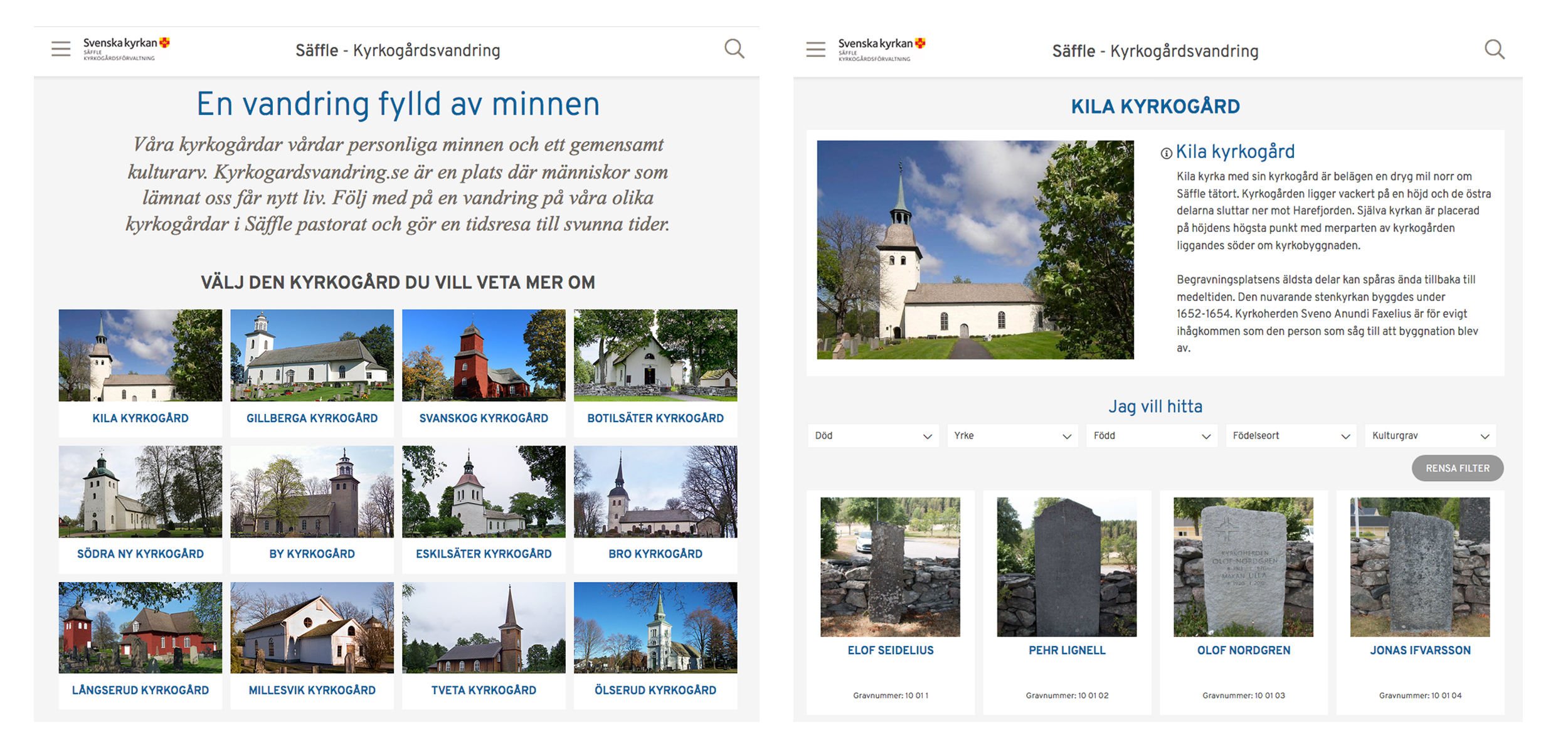 Askås from Värmland - technology supplier since 1997
Since 1997, Askås has developed what is today one of the market's most well-regarded platforms for e-commerce. By combining strategy, knowledge and design with a world-class system, we offer a completely responsive total solution with excellent conditions for conversion for e-tailers.

If you choose to become part of Kyrkogårdsvandring.se, you get access to our powerful system in a customized version . Functions and settings related to e-commerce specifically have been stripped away so that the interface will be simple and smooth for you to use.
Successful e-commerce companies choose Askås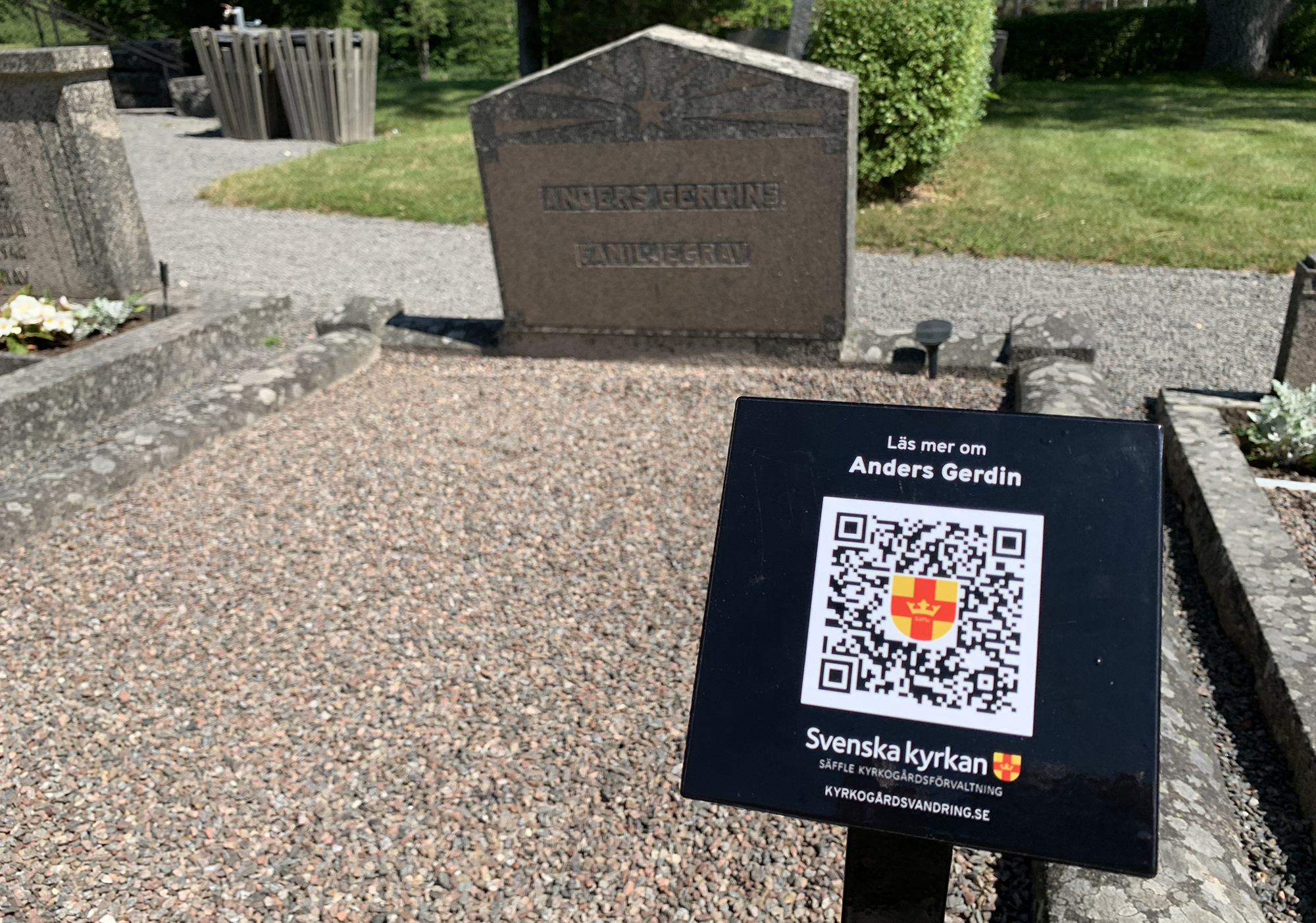 Working with QR codes in the cemeteries
Connecting the physical cemeteries with Kyrkogårdsvandring.se adds another dimension to the overall experience. In Säffle there are already molded, beautiful signs with QR codes. Visitors to the cemeteries can scan the codes directly on their mobile phone and get the stories about the people who rest in the grave in question.

Askås can assist with producing print files for the QR signs. We also have a collaboration with Rosengren & Nilsson Gjuteri who produced the signs for the cemeteries in Säffle Pastorat. Please contact Rosengren & Nilsson Group directly if you want more information. Click here
Do you need help creating content?
The basis of Kyrkogårdsvandring.se are all well-written and rich life stories. At Askås, we have experienced writers and photographers who can assist you if you yourself do not have the resources to produce content for your digital cemetery tour.

We can offer proofreading and reworking of existing texts as well as producing the content from more unfinished sources.

Even photography of the grave sites themselves we can arrange if necessary.